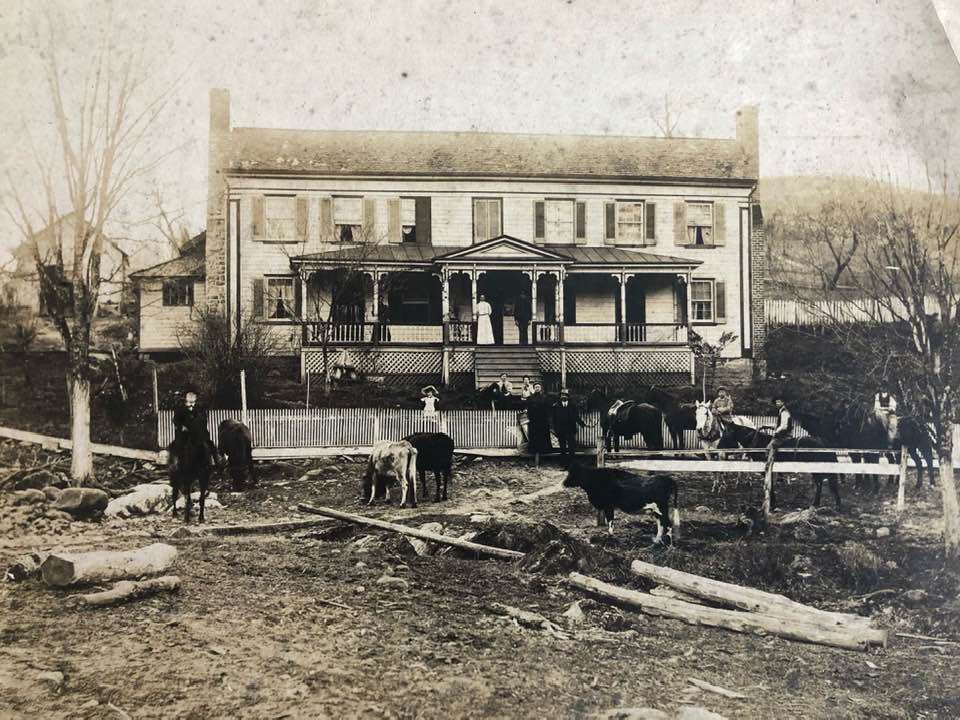 Built by Irish immigrants in 1760 as a one-room log cabin–and extended in 1830 to become the current farmhouse–our home has been a post office, a courthouse, and a Civil War Hospital for both Union and Confederate soldiers. Known in the community as The Duff House (named for the Duff family that built it), the property has also been home to at least ten enslaved people.
The home was erected alongside an old Indian footpath (now known as the Creeper Trail) that Cherokee and Shawnee Indians and early explorers like Daniel Boone used to traverse between Mock's Mill (now Damascus), Black's Fort (now Abingdon), and beyond. In the early 1900s, the Indian footpath was converted to a railroad to transport timber from Whitetop Mountain. The coming of railroad tracks brought the community's first depot station, Barron's Depot, which later became Alvarado Station.
By 1977, the railroad tracks were abandoned and removed for what would become The Creeper Trail, open in 1989. During this time, the house fell into disrepair, but was eventually saved by a Hollywood movie producer who was filming in the area and became smitten with it. She began its painstaking restoration in the early 2000s, and the next owners finished that rehabilitation and added over 1000 square feet of space. Most of the restorations of the home have used salvaged and sometimes repurposed architectural parts and pieces from the 18th and 19th centuries. The original logs and chinking from the 1760s are still visible, and great care has been taken to preserve and showcase the various Indian, Revolutionary War, and Civil War artifacts found on the property.